It is quite possible to reduce video size directly and free of charge from your device iPhone. For resize a video or reduce size, you will then need to use a video compression tool. To do this, you have the choice to download a application compression or to compress your videos online, using video compression sites. Thus, you will find in this article our selection of compression sites as well as our selection of compression applications. Note that it is also possible to convert video to mP3 format directly from your iPhone device. Good reading!

The BeeCut app, to reduce the size of a video in no time
This is a video editor tailored et free. Designed specifically for beginners who don't really have any knowledge of editing videos, BeeCut Will allow you to reduce the size of your videos in just a few seconds. But that's not all: you can also improve your videos by adding filters or even transitions. You can also cut your videos, rotate them, accelerate or reduce the speed ... Its ease of use, its efficiency and its speed will seduce you. Reducing the size of a video from your iPhone has never been easier.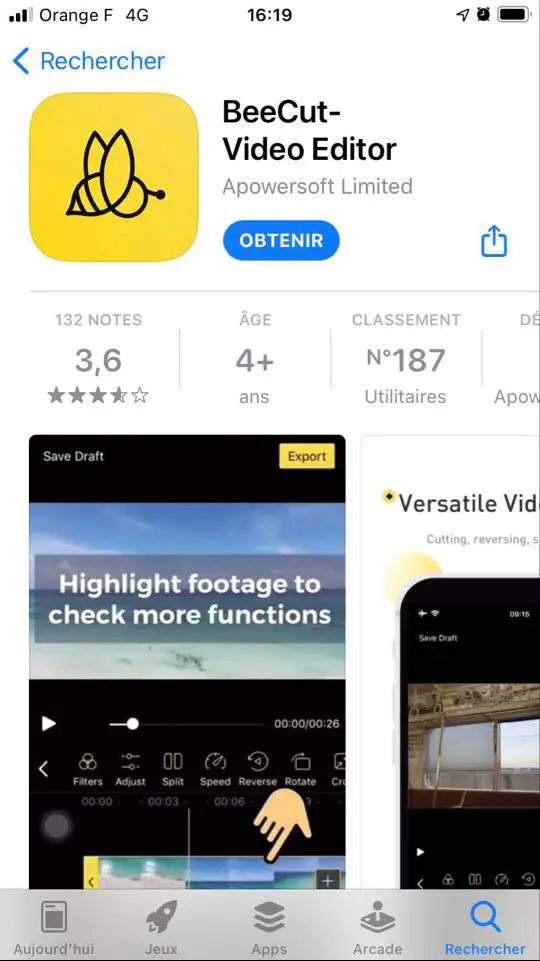 Compress online video from your iPhone with Clideo
clide is a online compression site which does not require any application downloads beforehand. So you can reduce video size in the compressing online, directly from your iPhone and without taking up unnecessary storage space on your device. clide is an extremely easy to use which will allow you to import your video directly from your iPhone. the compression process only takes a few seconds and clide makes it a point of honor to keep a optimal quality for your videos, even when compressed. The site clide is a compression site free, which simply requires a good connection to an Internet network the time of the compression process of your video files.