Your Apple Watch remains blocked without you being able tolight up? Is your connected watch impossible to turn off either? If after waiting a few moments, your connected watch still refuses to work, then you will have no other choice but to redémarrer. But how, if the dial gets stuck on the time or on the logo Apple Apple and the buttons no longer respond? It will simply take force restart of your Apple Watch. So, in this article, you will find the steps to follow in order to restart your connected watch in the event of a blockage. Good reading !

Steps to restart a stuck Apple Watch
Before we force restarting your smartwatch right away, let's first try to restart it normally, by following the steps below:
If your Apple Watch is charging, please unplug it from the charging device; indeed, you will not be able to restart your device if it is charging
Long press the side button (located on the bottom right side of your smartwatch) until the power off slider appears on the face of your smartwatch. Apple Watch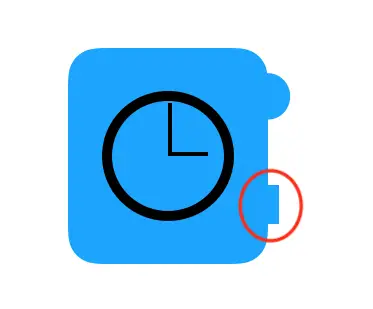 drag the power off slider to the right to turn off your smartwatch
After turning off your Apple device, long press this same side button again until the logo appears. Apple (the apple) on the dial of your Apple Watch
The steps to follow in order to force restart a blocked Apple Watch
First of all, you should know that you have to force a restart of an Apple device (whether it is a Apple Watch, a Macbook or an iPhone) only in an emergency, that is to say, only if the device remains blocked despite the fact that you have tried everything to turn it off or operate it manually.
It is even advisable to wait until the battery of your Apple device is completely discharged until the device turns off and then try to turn it back on normally after recharging. Here are the steps to force restart your Apple Watch if the latter does not respond at all:
Press and hold the side button (located at the bottom right side of your smartwatch) and the digital Crown (which is located at the top right side of your connected watch): keep these two buttons pressed for about ten seconds, then release them as soon as the logo Apple (the apple) is displayed on the dial of your Apple Watch